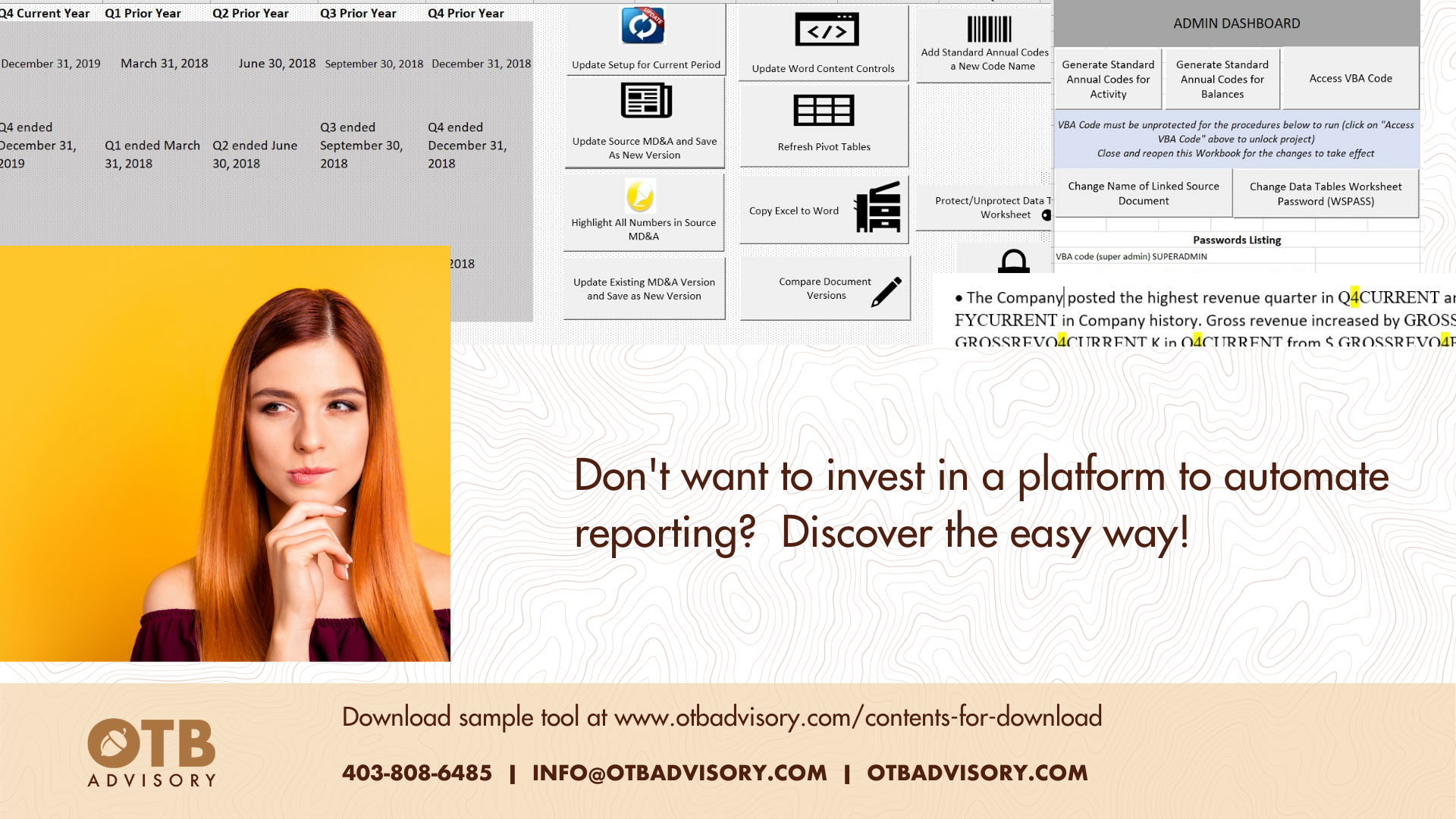 As part of ongoing user implementation, OTB has made significant enhancements to the reporting tool used for external reporting by public companies.  Some enhanced functionality includes:
Full financial statement preparation (along with with any other Word-based reports such as the MD&A)
Addition of reference tables that users can fully link to source data and format for immediate and perfect external presentation
Full roll-forward capability for source data and all tables included in external reporting to new reporting periods
Diagnostics to ensure integrity of numerical data included in external reporting
To facilitate collaboration, users can now easily change source data Excel documents linked to Word-based external reports
For Canadian public companies, the cost of the tool including implementation and training is $10,000 (one-time fee).  The tool removes almost all of the effort required to validate and populate financial data reported externally, and eliminates ongoing platform fees paid to providers such as Workiva.
For a low additional fee, OTB also provides an outsourcing service to draft narrative reporting, which results in significant savings when compared to staff and software platform costs otherwise incurred.  This may be of significant interest to companies looking to automate their reporting and reduce fixed overhead costs.
Call today for a demo!